Enabling powerful
and well-versed
Investment Decision Making
GFM™ Decypha Market & Corporate Intelligence for MENA Companies
Decypha is a premier market and corporate intelligence monitor in the MENA region. This Data-rich, constantly up-to-date, research-oriented web platform has been successfully assisting various business and financial professionals across the region for over 10 years by providing essential market information to make decisions with conviction.
Features and Benefits
Enable Informed Investment Decision Making
1,700+ Publicly Listed Companies within MENA region with Full 360 view.
KYC & Anti-Money Laundering Compliance Checks
15,000+ private companies with updated shareholding structure and management profiles including 100s of standardized financial statements.
Customize Your Decypha
Personalize the platform with different settings based on your business requirements.
Stay in the loop
40+ Mubasher News Journalists stationed in Middle East Major Hubs.
Screen and Analyse
15+ analytical screeners based on granular filtering tools to identify investment opportunities strategically.
Export Content and Intelligence
Download data in Excel and PDF formats supported by Decypha's dynamic Excel Add-In.
Target Prospects Tactically
110,000+ board members and key officers with 22,000+ direct contact details.
Discover a MENA Multi-Asset Class Platform
In-depth data and analytical tools for IPOs & Capital Increases, M&As, Mutual Funds, Fixed Income, Commodities, FX, Money Markets and more.
Request On-Demand Support
Request to add or update companies to our database delivered within less than 48 hours.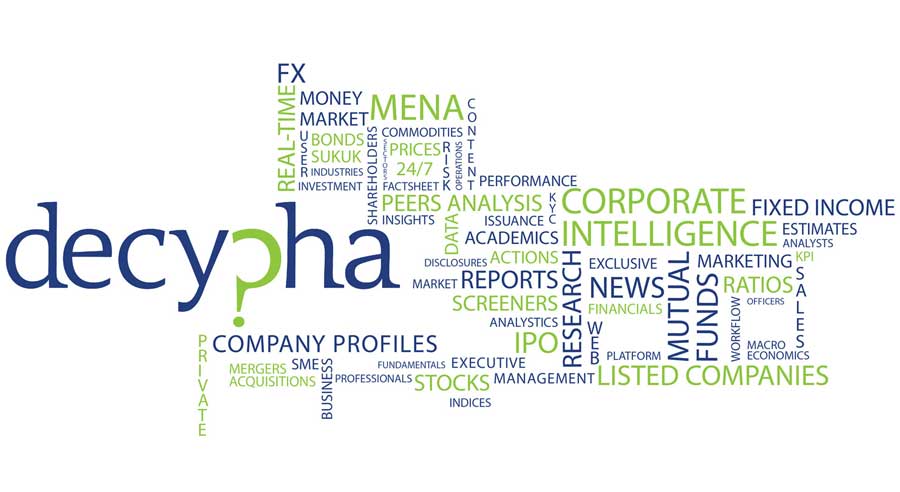 Decypha Corporate Intelligence
Access the most comprehensive database of companies and executive management in MENA, powered by analytical tools, screening capabilities, real-time news & insights, with coverage of all major sectors and industries.
Supporting the needs of Sales & Marketing, KYC Operations, Research & Analysis, Recruitment, Procurement and Investment Banking business professionals.
Request for Demo
Download Brochure
Decypha Market Intelligence
In addition to the above, you will also have access to companies' financials & ratios and more screening tools to support in-depth research and analysis workflow.
Offering unique insights & analytics to Research Analysts, Portfolio Managers, Academics, Investment Bankers, and Advisors
Request for Demo
Download Brochure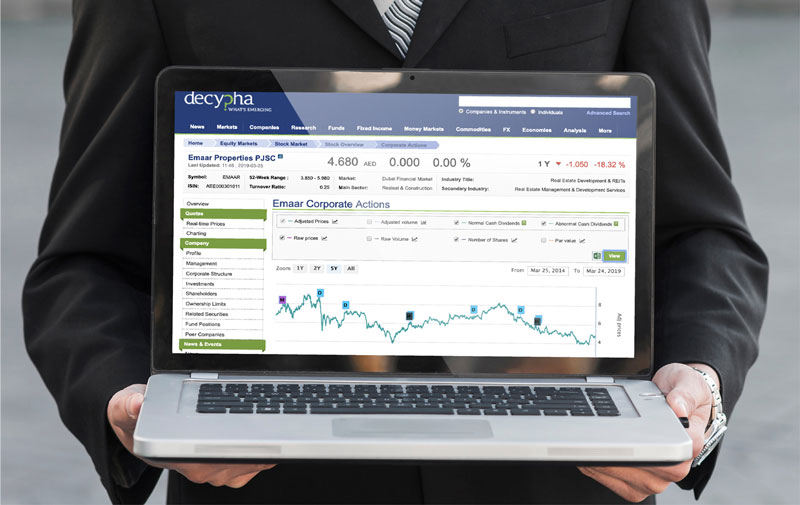 16500+
MENA Companies' Database
75+
Trilingual Research and Data Analysts
70+
News and Research Providers
Available in English and Arabic languages.
Extensively covering public & private companies in Middle East & North Africa region